QUEEN MARIE'S FLOWER ESSENCE BATHS™

These were channeled to me around the time of Saint John's Eve 2010, while preparing and celebrating the ritual, by the Spirit of Queen Marie Laveau. I had been working for months on "flower women" in my paintings which you can see at www.loupgarouroad.com: Hisbiscus Woman, Cherry Blossom Woman, Squash Blossom Woman, Oshun of the Confederate Rose, and more to come.
Then starting around June 1st as I began to meditate for the ceremony to take place on St Johns' Eve I realized that I was to begin making Flower Essence Baths as well.
The soma of the plant (the eternal essence) manifests most strongly in the bloom from which the seeds will emerge. Therefore using the flowers for spiritual baths is using the most concentrated yet subtle part of the plant to call out one's intentions to the Spirit to whom this plant is sacred.
As always my clients can be assured of two things:
I grow ALL my own plants, bush and flowers! Nothing is bought wholesale, mechanically dried and chopped, packaged and passed through many hands. My Queen Marie's Flower Essence Baths are therefore organically grown, picked by myself, dried and hand-blended then blessed at Her altar!
Each bath is hand-blended for each client, one at a time, using the flowers that will be most appropriate for their unique situation within the season.
For each Flower Essence Bath, I follow the "Chinese Emperor formula" which calls for a minimum of five ingredients (in this case flowers) that are balanced in a very specific manner. This formula has been used by herbalists and mediciine people for over 5000 years.

E-mail us about your specific situation and your prayerful thoughts so we can present these to Queen Marie in your personal ritual after which your Spiritual Flower Essence bath will be dried, prepared and shipped to you to further the positive results.
Investment for Queen Marie's Flower Essence Bath : $121.00 (includes a personal prayer service to Queen Marie's altar).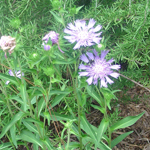 Swamp Root
Star Gaze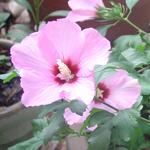 Aphrodite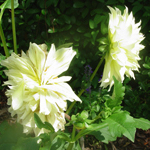 Dahlia
NOTE: Your Queen Marie's Flower Essence Bath will be shipped free within the US. Additional shipping applies outside the US - not available for shipping to some countries.
---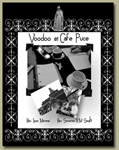 +++ VOODOO AT CAFE PUCE - A TRUE STORY OF LOUISIANA VOODOO - LEARN ABOUT THE SPIRITS, THE PRACTICE, THE PRACTITIONERS! +++
In 2004 Rev. Louis Martinie and Rev. Severina traveled to Paris for a week. Their travel log and journal became an essay on Voodoo, the Ancestors, healing the past and the Myth of Sisyphus. Lavishly illustrated with graphics and photographs of Paris and Louisiana. Voodoo at Cafe Puce is now offered as an e-book download. A unique document by two of the foremost Voodoo practitioners in New Orleans today. A must-read for anyone interested in Voodoo and New Orleans culture at the very time when it is endangered. Click here for more info and to order.
LOUPGAROUROAD.COM : LOUISIANA AND VOODOO ART
Paintings, Photographs and mixed media art by Rev. Severina.